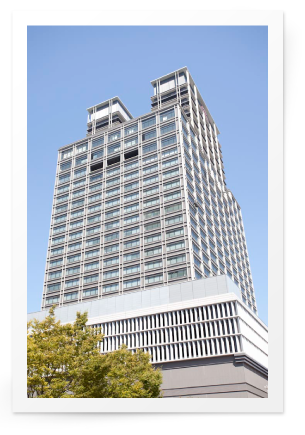 Corporate Name

STYLEM CO., LTD.
Corporate Brand

STYLEM
Main Business Activities

Wholesaler and trader of Garments and textiles for clothes
Founded

1864
Incorporated

October 20, 2014 :
Succeeded supplier business of TAKISADA-OSAKA CO., LTD.
by an absorption-type company split
Capital

310 million yen
Representative

Masayuki Sako, President
Number of Employees

672 (as of February 2017)
Location

Headquarters : Maruito Namba Building 11F, 2-3, Minatomachi 1-chome, Naniwa-ku,
Osaka, Japan
Domestic Office : Tokyo
Overseas Offices : Korea, China(Shanghai, Shenzhen, Hong Kong), Thailand, Vietnam, India, Italy
Annual Sales

87.8 billion yen (as of January 2017 *Subsidiary companies included)
Products

Women's and men's textiles, Women's and men's garments, Women's accessories, Night clothes, Bedding and interior accessories, Wool, Raw materials, Imported goods
Primary Business Partners

[Suppliers]
Textile manufacturers, processors and wholesalers from all textile production regions in Japan including Toray, Teijin, Mitsubishi Chemical, Unitika, Kuraray, Asahi Kasei, Nisshinbo, Yamayo Textile, Woolen Miyata Industry and overseas (Europe, Australia, Asia, India, South Africa, South and Central America, etc.)

[Customers]
Apparel, wholesale and retail companies of Japan and overseas (United States, Europe, Asia, the Middle and Near East, etc.)
Primary Banks

Bank of Tokyo-Mitsubishi UFJ, etc
Affiliated company

TAKISADA-OSAKA CO., LTD.
TAKISADA-OSAKA TRADING (SHANGHAI) CO., LTD.
STYLEM TRADING (SHANGHAI) CO., LTD.
STYLEM TRADING (SHENZHEN) LTD.
STYLEM INTERNATIONAL (H.K.) LTD.
iPalette (HK) Limited
STYLEM INTERNATIONAL (INDIA) PVT. LTD.
STYLEM ITALIA S.R.L.
STYLEM KOREA CO., LTD.
LION HEART CO.,LTD.
TAKISADA KANSAI WAREHOUSE CO., LTD.
REVIVE CO., LTD.
ATTIVO CO., LTD.
SANRITSU CO., LTD.
HOKKOH CO., LTD.
SUGIMURA CO., LTD.
WATANABEYA CO., LTD.
HOEI SHOKAI CO., LTD.