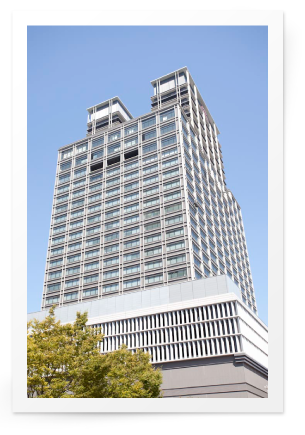 TAKISADA-OSAKA CO., LTD., has shifted to a new group management structure on February 1, 2015 in order to achieve our group vision of "bringing the joys of fashion and creating a richer lifestyle and culture for people all over the world."

TAKISADA-OSAKA GROUP is comprised of companies which operates a supplier business that provides fashion materials and products to the world market under our STYLEM brand, as well as a consumer brand/retail business that provides products and services that bring color to people's lifestyles.
Corporate Name

TAKISADA-OSAKA CO., LTD.
Main Business Activities

Corporate Planning, Management, and Operation of
TAKISADA-OSAKA GROUP; Administrative Duties for Group Companies
Founded

1864
Incorporated

December 1940: TAKISADA CO., LTD.
August 1, 2001: TAKISADA CO., LTD. was split
to form TAKISADA-OSAKA CO., LTD.
Capital

1.5 billion yen
Representative

Ryuta Taki, President
Number of Employees

23 (as of February 2017)
Location

Headquarters : Maruito Namba Building 11F, 2-3, Minatomachi 1-chome, Naniwa-ku, Osaka, Japan
Domestic Office : Tokyo
Annual Sales of Group

95.6 billion yen (as of January 2017)
Primary Banks

Bank of Tokyo-Mitsubishi UFJ, Sumitomo Mitsui Banking Corporation, Mizuho Bank, etc
Subsidiary Companies

STYLEM CO.,LTD.
OLIVE des OLIVE CO., LTD.
LION HEART CO., LTD.