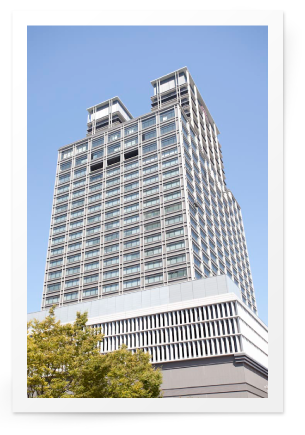 Corporate Name

STYLEM TAKISADA-OSAKA CO., LTD.
Corporate Brand

STYLEM
Main Business Activities

Wholesaler and trader of garments and textiles for clothes
Founded

1864
Incorporated

December 1940: TAKISADA CO., LTD.
August 1, 2001: TAKISADA CO., LTD. was split to form
TAKISADA-OSAKA CO., LTD.
Capital

1.5 billion yen
Representative

President, CEO Ryuta Taki
Number of Employees

512(as of February 2023)
Head Office

Maruito Namba Building 11F, 2-3, Minatomachi 1-chome, Naniwa-ku, Osaka, Japan
Global Network

Japan / Tokyo
Overseas / China (Shanghai, Shenzhen, Hong Kong, Beijing, Xiamen, Chengdo), Korea, India, Italy, Vietnam, Thailand, Indonesia, U.S.A., France
Showrooms

ARCHIVE & GALLERY / Head Office
SWATCH GALLERY / Tokyo Office
Annual Group Sales

76.9 billion yen (FY2022)
Products

Women's and Men's textiles, Women's and Men's garments, Fashion goods, Nightwear and Bedding, Gift products, Lifestyle goods, Raw materials and Raw threads
Primary Banks

MUFG Bank, Sumitomo Mitsui Banking Corporation, Mizuho Bank, etc
Affiliated Companies / Japan

LION HEART CO., LTD.
TAKISADA KANSAI WAREHOUSE CO., LTD.
REVIVE CO., LTD.
ATTIVO CO., LTD.
SANRITSU CO., LTD.
HOKKOH CO., LTD.
SUGIMURA CO., LTD.
WATANABEYA CO., LTD.
HOEI SHOKAI CO., LTD.
Affiliated Companies / Overseas

TAKISADA-OSAKA TRADING (SHANGHAI) CO., LTD.
- BEIJING BRANCH
- XIAMEN BRANCH
STYLEM TRADING (SHENZHEN) LTD.
- CHENGDO BRANCH
STYLEM INTERNATIONAL (H.K.) LTD.
iPalette (HK) Limited
STYLEM INTERNATIONAL (INDIA) PVT. LTD.
STYLEM ITALIA S.R.L.
- PARIS BRANCH
STYLEM KOREA CO., LTD.
STYLEM USA INC.
PT STYLEM INTERNATIONAL INDONESIA
Giolica s.r.l.
Corporate Profile(PDF)